STRESS SIGNS IN DOGS
Many people miss critical stress signals given by their dogs that can lead to aggression and then we read the headline "family dog bites out of the blue with no warning". There's always warning. It's time for everyone to learn the signs.
How well do you know your dog?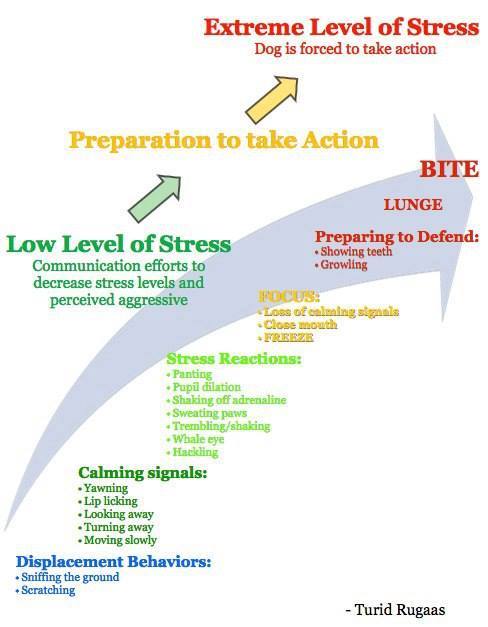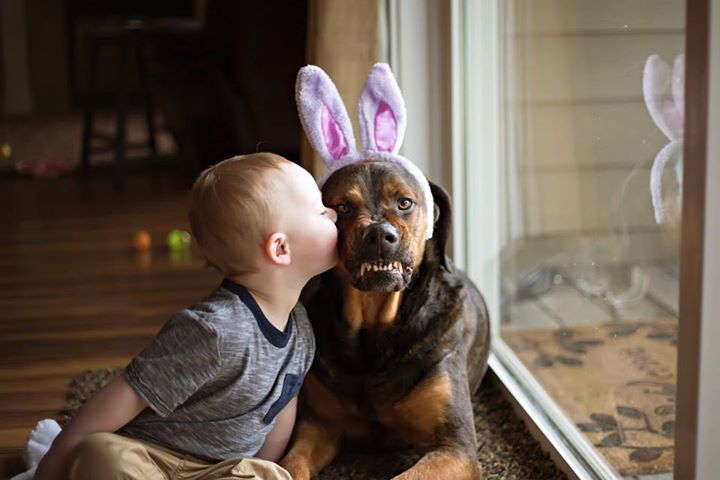 This dog isn't smiling! This child is very close to receiving a very serious injury and the photographer (assume parent) is completely unaware of the danger.
The biggest segment of dog bites are those that occur in the family home involving children.
Children can be very frightening to dogs. This dog is saying please go away and nobody is listening. The dog shouldn't have to put up with this and may well have taken 'communication efforts' to the next level - we don't know.
Unfortunately if the child is bitten, the dog will probably be put down and the whole incident would have been the fault of the supervising adult.
It's critically important to understand stress signals in dogs and act responsibly and not set dogs up to fail. Children need active supervision around dogs - no matter how familiar the dog is to the family. Most dog bites are avoidable.
A DOG TRAINING OVERVIEW FROM ONE OF THE BEST IN THE BUSINESS
Everything you need to know about dog training (well almost!) . Here's a talk by Dr Ian Dunbar on dog training that pretty much sums up the state of dog training - in an informative and entertaining way.
WHICH TRAINER?
Need help choosing a trainer? Unfortunately the dog training industry isn't regulated. Literally anyone can call themselves a dog trainer and their methods can vary from being very safe and effective - to harmless but ineffective - to completely dangerous to you and your dog. Please do your research before taking dog training advice.
If a trainer uses terms such as 'alpha', 'dominance' or 'pack leader' our recommendation is to run fast in the opposite direction. These terms represent very out-dated thinking with regard to dog behaviour. Techniques used by such trainers are likely to be equally out-dated and some can be very harmful.
If a trainer advises that he has to shock, hit, yell at, scare or correct your dog, it may be that he just lacks skills and doesn't know any better. Some know better but refuse to change. Either way - avoid.
Read this article to help make an informed choice.
TRICKS ANYONE?
One of the best trick trainers around. Below is a video of one of our favourite trainers Emily Larlham showing a taste of what's possible with trick training.
THE PROBLEM WITH PUNISHMENT
Problems with the use of harsh punishment in dog training. The use of punishment and 'aversives' in dog training can cause more problems than the one you are trying to resolve. Here's an article from the Pet Professional Guild on a better approach.